Icloud celebrity photo hacks
iCloud Hack Sees Celebrities Have Their Private Photos Stolen, Posted Online
Big breaches of security are never fun, but when you're the provider of cloud storage that holds all kinds of personal data, things can get particularly hairy when someone finds a way through. That's the situation Apple finds itself in today, or at least, that's the claim.
If you've ventured anywhere near the internet over the last 12 hours then you're no doubt already aware that various celebrities have fallen foul of what some are claiming is a hack aimed squarely at Apple's iCloud. The result, it seems, is a collection of photos and apparently videos showing said celebrities in various states of undress managing to find their way into the public domain.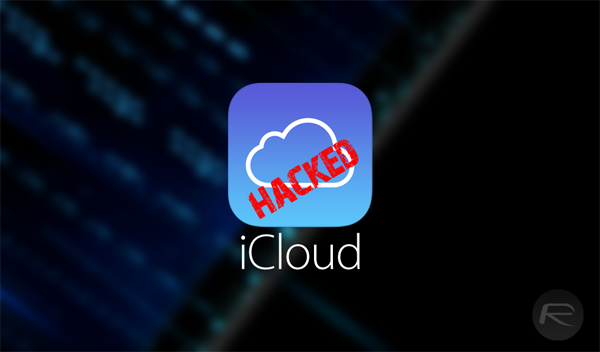 Coming courtesy of the notorious 4chan message boards, the media was apparently stolen from hacked iCloud accounts, although as yet there has been no proof of such a thing and Apple has not yet responded to requests for comment. At least one of the celebrities involved has confirmed that the photos stolen that depict her are in fact real, and that they were believed to be deleted a long time ago.
That begs the obvious question: when are photos really deleted, given the fact they're automatically being uploaded to iCloud, Dropbox or whatever cloud storage provider you happen to frequent? With versioning and the like, are they ever actually deleted at all?
Regardless of the technical angle here, it's worth remembering that lots of young ladies had their privacy invaded here, and no matter the wisdom of taking compromising photos in the first place, nobody deserves to have them stolen and displayed for all to see.
Those who are affected here include the likes of Jennifer Lawrence, Kate Upton, Avril Lavigne, and Mary Elizabeth Winstead,
At this point it's worth making sure all your online storage passwords are strong ones and that you have two-step verification turned in wherever possible.
Stay safe, folks.
Update x1: Reports now suggest that a Python script released on GitHub about two days ago made use of a vulnerability in iCloud's Find My iPhone service which resulted in this massive leak. The script allowed hackers to brute force passwords of a target's iCloud account.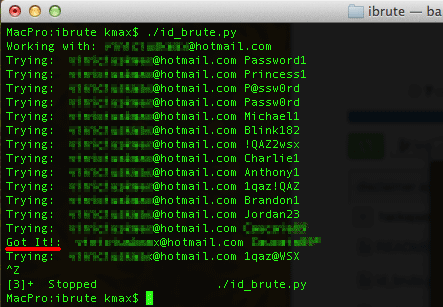 It seems like this vulnerability has now been patched by Apple, as has been noted by the owner of the tool at 3am PT today.
It is important to note that there is still no concrete evidence that the leak was caused by this iCloud vulnerability. Apple has so far refused to comment on this matter.
(Source: TheNextWeb)
You can follow us on Twitter, add us to your circle on Google+ or like our Facebook page to keep yourself updated on all the latest from Microsoft, Google, Apple and the Web.
Related Stories
Like this post on Facebook
icloud celebrity photo hacks
[[Updated]] Massive iCloud Hack Causes Hundreds Of Nude Celebrity Photo Leaks - Likes Of Jennifer Lawrence And Kate Upton Included
Apple's well known for it's secure services and devices. After all, with the amount of credit card data the company possesses due to iTunes, one has to take appropriate security measures. However, it seems like Apple has failed in one critical area – iCloud, and the cost of this failure has resulted in pictures of countless celebrities being leaked online.
The list of celebrities affected by this breach inlcude Jennifer Lawrence, Kirsten Dunst, Kate Upton, Avril Lavigne to name a few. The images surfaced late last night. According to anonymous 4Chan users, the photos have been grabbed from Apple's iCloud servers.
Photos aren't the only items acquired by the hacker. According to 4Chan users, the hacker also has videos in his possession, which he/she intends to sell to TMZ. Several celebrities have confirmed that the photos are authentic indeed. But further confusion has been spread in the mix by several claims, including Mary Winstead who claims that the photos were deleted ages ago.
Several others are claiming that the images are fake. A spokesperson for Ariana Grande claimed that the images are 'completely fake', while Victoria Justice herself has denied their authenticity via twitter.
However one fact remains that if the hacker is indeed in possession of videos then it must be noted that photos do not work with My Photo Stream. However, an iOS device does automatically back photos up to iCloud during a complete device backup. Trisha Hershberger claims that she does not even use an iPhone or an iOS device and that her pictures are fake as well.
The source of this breach of privacy might have been a vulnerability in the Find my Phone services. According to thenextweb, a python script which emerged on Monday allows hackers to brute force a target's iCloud password. This is due to a vulnerability in the Find my iPhone service. Following the principles of brute force, the vulnerability allows hackers to guess passwords repeatedly without any repercussions.
A tool to exploit this was uploaded to GitHub and it remained there for two days before being shared on HackerNews. The presence of this vulnerability for two days before being discovered and the subsequent appearance of photos does form a link between events.
Apple patched this vulnerability today at 3:20 am PT but before this countless twitter users were able to download the tool and use it to crack their own passwords. A brute force loophole combined with weak passwords creates a perfect opportunity for data leak.
The tool's creator, HackApp claims that the loophole has been patched as of now. So stay safe folks, and pick strong passwords for all of your accounts.
Update: In a statement given to Re/Code regarding the alleged iCloud hacking incidents, Apple spokeswoman Natalie Kerris said: "We take user privacy very seriously and are actively investigating this report."
As is Apple tradition, Cupertino has remained largely silent on this issue. Some experts are suggesting that had two factor authentication been enabled on compromised accounts, then this whole fiasco could have been easily avoided.
This 'two-step' authentication in Apple terms sends a numerical code to user device. This code is required for authentication in addition to regular passwords. Since the code regularly changes, it makes it a little bit more difficult to crack accounts which use this process.
Update 2:Apple's investigation is over and results are out. You can view them here.
Понравиласть статья? Жми лайк или расскажи своим друзьям!